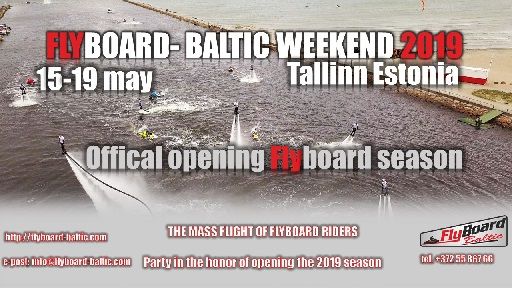 FlyBoard - Baltic Weekend 2019!
Meeting will take place in Tallinn, Estonia on 15-19 may 2019!
This is a friendly Flyboard riders meeting from the Baltics and near abroad countries , in which all who are interested may take part. We are happy to invite you and feel the atmosphere of extreme water sports!